Had an Accident?
Everything's taken care of … at no cost to you.
We are Northern Ireland's largest accident management company and are here to help after an accident
Our business is driven by keeping all our vehicles on the road so having a quick, professional and efficient service is what we require. This is exactly what CRASH deliver. Their services are greatly appreciated and highly recommended. Best of all, they help keep my...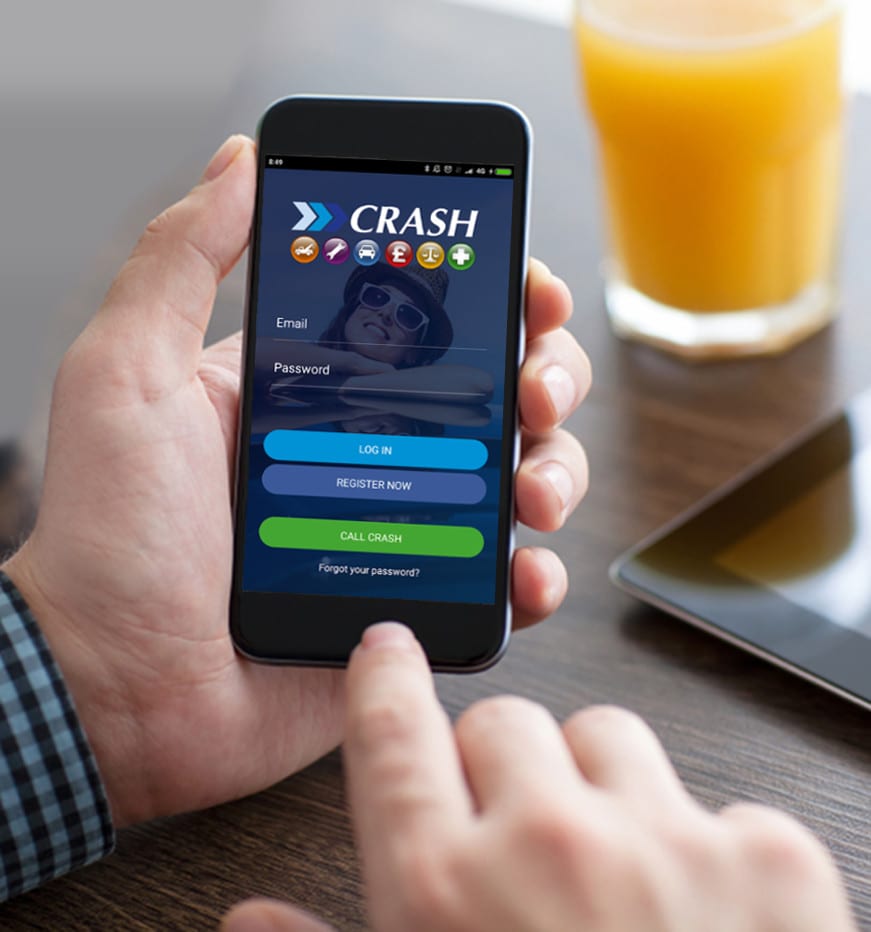 The CRASH App
The CRASH app will allow you to collect all the details of your collision, including photos, and submit them to CRASH as soon as the incident happens, and will then put you in touch with an expert advisor to assist.
Had a motor accident?
CRASH takes care of everything including:
Recovering your vehicle from the roadside
Providing a replacement vehicle
Arranging approved repairs
Liaising with insurance companies
Getting you your full entitlement
Are holidaying in the Republic of Ireland this summer and planning on taking your car? It is worth knowing what to do if you are involved in a collision. So CRASH Services have developed this short guide to help motorists. There are certain things you are required by...
read more
CRASH Services are once again delighted to be the main sponsor of the annual Donard Day in aid of the Southern Area Hospice, which takes place on Saturday 17th August 2019. Jonathan McKeown, Chief Executive Officer from CRASH commented, "This is a fantastic event to...
read more